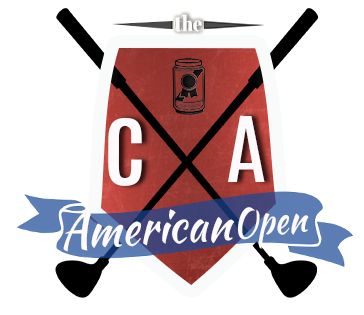 The Althouse American Open
"Giving back to a great community"
Hartland Glen Golf Course
12400 Highland Rd - Hartland, MI
248-887-3777
Saturday, July 22, 2023
1:00 PM Shotgun Start
Golfers encouraged to arrive at or before check-in at 11:30 AM
We are hosting an after party this year!
Please RSVP during your golf/dinner registration if you plan on attending.
If you only plan on attending the after party, please RSVP using this form
We would like to take this opportunity to express our true appreciation to this great community that came together and supported one another during a time of significant sadness. Many people were impacted by Craig's passing. But witnessing how this tight knit community came together will always remain as the greatest form of comfort one can seek as you march through such a trying time. Therefore, a charity has been created with the intent of saying "Thank You" to such a great area in which we are blessed to reside. The "Craig Althouse Memorial Trust" has been established to give back to this community by doing the 3 following things that Craig felt passionate about:
Supporting local military veterans that have fallen upon tough times
Promoting the "Gift of Life" to help others
Providing assistance to Milford High School programs that he participated in
These causes will all be better defined as the charity matures. Our goal is to announce the recipients and have them present at each year's outing.
Cesar Chavez once said:
"We cannot seek achievement for ourselves and forget about progress and prosperity for our community... Our ambitions must be broad enough to include the aspirations and needs of others, for their sakes and for our own."
All donations that were made during Craig's services and all monies contributed going forward will go towards " the aspirations and needs of others, for their sakes and our own."
Thank You To Our Great Sponsors
Nicholas Creative
Bill Bullard Jr.
Exposure Unlimited
Pearle Vision
NuFace Cabinetry
Genesis Genetics
John & Lynne McAbier
Jack McAbier and Keegan Family
Case Ritchings
Herbert Financial Group
Lafontaine
J.W.Field Septic
Aaron, Traci and Saylor
Scott and Anne Hoensheid
Erin Fueling
HVAC Pro
Coy Construction
Midwest Collision
Katie Hoensheid
Jesse Warner
Men's Hair lounge
Whelan Construction
Nash Family
Odd's and Inn's
Fortson Dentistry
Jackson Camilleri
Lehmann Girls
Harutunian Family
Wadding Family
Netvantage Marketing
Bull Run
Todd Rall Real Estate One
Pitzer Family
Jason, Emily, Quinn and Zoey McAbier
Steve Oaks- Remax
Milford Redi-Mix
Corrigan
Danny Davis
APAC Nick Laske
Lee & Norma Althouse
Barry Family
Dan & Amy Schmerer
Hendricks Family
Benedict Family
Mann's Lumber
Tarren Law
The Girls
McCann Family
Wine Basket
Hynes Family
Steve and Chris Howell
Salon 1099
Brothers and Brick Masonry
Rashid Construction
Tony Whiteman - Liberty Chevrolet
Steve and Kay Schorling- Primerica
Renovations Roofing